See on Scoop.it – Digital Human Resources News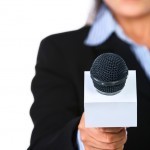 Follow-up questions are the key to getting to the heart of the matter. there are times when the simplest questions — even those categorized as "dumb" — can be the most enlightening.
This article, found on http://scheierassociates.com, discusses how simple questions can uncover hidden "news" that can lead to great content — for marketing and other promotions.
Examples of how to use follow-up questions with subject matter experts to create quality content for B2B content marketing campaigns…
See the entire article on scheierassociates.com…
Related articles